My first experience with chemotherapy was far easier than I'd been expecting. I had my intravenous drip, felt some mild nausea and experimented with the cold. Pretty acceptable, really. Little did I know that the side effects of chemotherapy were just waiting for me to let my guard down…
The day after the IV Oxaliplatin, I started a 14 day course of Capecitabine. I'd then get a week off before repeating the cycle another 3 times. After that was going to be a couple of operations, one on the primary tumour in my bowel, and one on the metastasis on my liver. Following that would be another 4 cycles of the chemotherapy, and then freedom from cancer. Or so the plan went.
But, that was looking ahead. What was happening now was that I was starting on my Capecitabine, for which side effects were expected. As such, I was prescribed a bunch of other drugs to stem off the side effects of chemotherapy:
| | | | | |
| --- | --- | --- | --- | --- |
| Drug name | Drug type | Dose | Rate | Timings |
| Capecitabine | Chemo | 6 tablets | Twice a day | 14 days |
| Ondansetron | Anti-sickness | 1 tablet | Twice a day | 2 days |
| Domperidone | Anti-sickness | 2 tablets | Up to thrice a day | 7 days after Ondansetron ends |
| Dexamethasone | Steroid | 2 tablets | Twice a day | 2 days |
| Difflam | Mouthwash | Swig | 4-6 times a day | Ongoing |
| Loperamide | Anti-diarrheal | 2 tablets | Up to eight a day | 5 days, as necessary |
| Laxido | Laxative | Sachet | Twice a day | Ongoing |
This was the table of medications I was due to be taking. The actual tablets looked like this: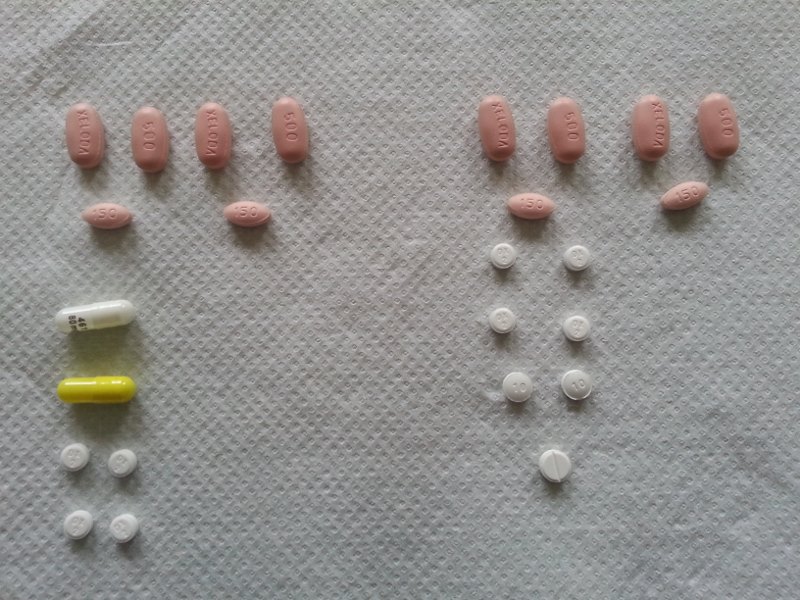 This photo was taken on an early day in the cycle, so the full range of drugs was on offer. It's divided into 4 columns, because I had to take the Capecitabine 4 times a day.
By the end of the first day of the tablets, the side effects of chemotherapy were already making themselves known. This is an excerpt from my diary at the end of that day:
'By and large, though, the first day of tablets has gone by pretty easily. Mild nausea, that weird sour feeling in my mouth when I start eating food, and, the still amusing tingling in my fingers in cold water. I feel a little fuzzy in my mind as well, which I'm not so thrilled about and I'm getting somewhat bloated but I'm putting that down to the Steroids, so it shouldn't last long.'
Ah, how naive and innocent I was… Don't worry, the naivete didn't last long. This is what I wrote the following morning:
'Right, so fun time is over. I'm feeling well bloated today and it's because of the IV, the steroids are actually there to combat it. They don't seem to be doing a great job at the moment!
Whatever is messing with my brain has gone far beyond fuzzy.'
These passages refer to a few of the side effects of chemotherapy, so I'll address them one at a time.
The bloating was very uncomfortable. It stemmed from the Oxaliplatin and only lasted a few days, but I was glad when it was gone.
The adverse reaction to the cold both on the skin and when eating or drinking. This got progressively worse over the 2 week cycle. And cumulatively more acute as each cycle progressed. Within a month, I couldn't drink anything that hadn't been warmed up in the microwave, by which I mean orange squash. And Pepsi Max… you haven't lived until you've tried microwave warm cola!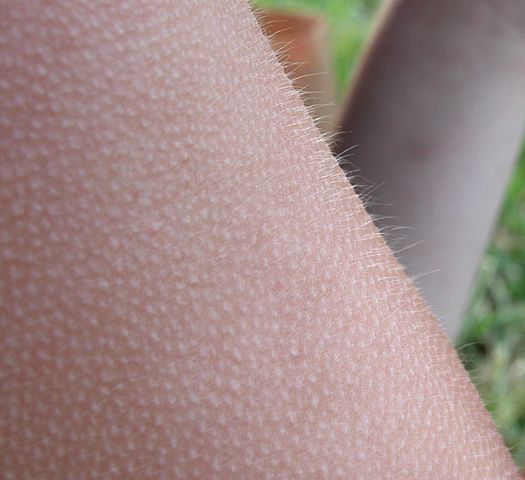 The sour taste in the mouth at the start of every meal. And from even thinking about certain foods like an Indian meal, or cakes. I couldn't eat cakes while I was taking the Capecitabine. Talk about torture. Plain food, often just bread and cheese, was the solution for me. This effect is sometimes referred to as chemo mouth.
The mild nausea progressed to moderate nausea. And from there into dull, background nausea that made it uncomfortable to lie still but far worse to actually move. It also got progressively worse the more hungry I became. Which meant that, while I was only eating bread and cheese, I was eating a lot of it. I put on considerable weight during chemotherapy.
And, for me, the worst of the lot; chemo brain. What started off making me 'a little fuzzy', quickly became a whole lot worse. On day 2 of the tablets, I drove into town. As I was pulling into the parking space, I thought that I was going to clip one of the cars but my brain just thought, 'who cares; keep going'. So I did.
Thankfully I didn't hit the car. And more thankfully, I was still aware enough to realise that I had a problem, which allowed me to safely drive home. But that was the last time I drove while taking the Capecitabine tablets.
On that journey, I noticed a couple of other side effects of chemotherapy: a ringing in my ears, and; a blurring in the focal point of my vision when looking into the middle distance. The visual problems didn't really effect me after a couple of days, because I was more or less bed-bound. The tinnitus, on the other hand, has very distracting and took a long time to get used to.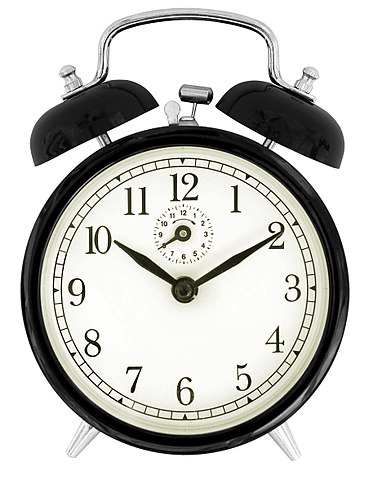 But back to the chemo brain. After the first couple of days, I no longer felt fuzzy, meaning the dumbing down process had finished. The problem was that it left me feeling stupid. I'd been planning on spending these months reading trashy novels and binge watching even trashier TV. Unfortunately, I couldn't concentrate enough to do either thing. Writing my diary took a battering too. I wrote a few words on the third day of the cycle and then didn't write another thing until deep into the recovery week.
The absolute worst thing about chemo brain, though, was that it didn't stop when the chemo did. For at least 6 months after the treatment finished, I felt slow. And it wasn't until a full year after I'd taken the last tablet that I felt back up to speed.
Taking chemotherapy has a rather steep price. In my case, it left me bed bound for 16 days out of every 21. It left me unfit, very overweight and really unhealthy. And it made me stupid for more than a year.
Chemotherapy will save, or at least prolong, your life. But the cost to the patient is high. I felt trapped and helpless and mindless. I didn't feel like me. The reason I mention this is that it is important for carers to understand that cancer treatments are tough.
There may well be a time when someone in your life decides they can't take another treatment. You may disagree with this decision or not understand it. But there is a reason that people take that course of action: cancer treatments hurt, and they make you into someone else. A cancer patient may well reach a time when they just want to be themselves, without any pain. If it happens, you need to realise that they won't have reached this decision lightly, and do your best to understand.
But we're a very long way from having to worry about anything like that. Besides, there are more, fun, side effects of chemotherapy to discuss.
One of the more subtle side effects to sneak up on me was sensitivity to the sun. This made it very difficult to flop outside, for a change of scenery. Lying in the shade triggered the cold sensitivity and, so, was no use to me. Lying in the sun meant running the risk of sunburn, in no time flat. Not so much a problem in the UK, where the summer is very short, I think it's due to be a Thursday this year. But in hotter countries, watch out.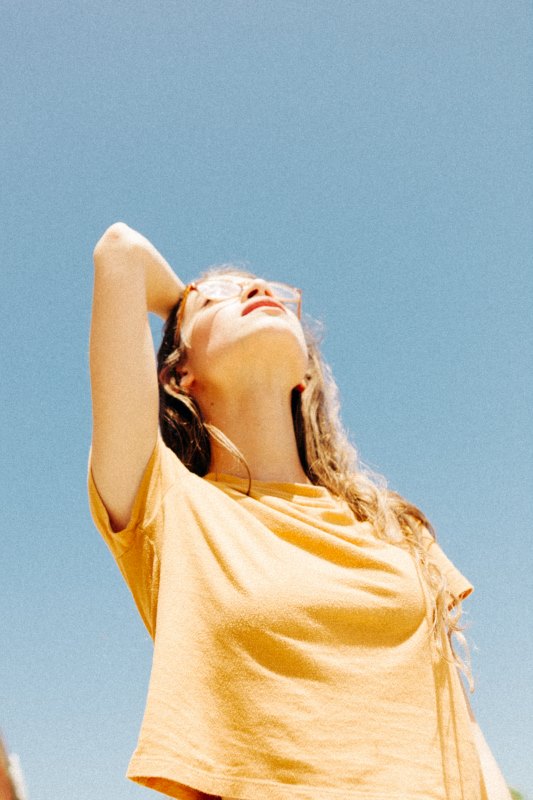 One of the more insidious side effects of chemotherapy is what happens to your veins. The Oxaliplatin was delivered intravenously via a cannula in the back of my hand. As the drug went in, a coldness and tingling would spread up my arm from the cannula. Quite often, within a couple of days, the vein that had been used would stiffen up and become quite sore. A couple of days later, it was gone.
It was strange, I never noticed the transition from sore and painful, to not there any more. Stranger still was the absence of the veins in the back of my hands. They'd always tended to be quite prominent and I used to do tricks with them, for the girls: press hard on the heart side of a longer vein; run a finger up the vein to empty it; release that finger and watch the vein refill. Hours of icky entertainment. All gone, along with the veins.
I mentioned this to one of the chemo nurses and she assured me that it was perfectly normal and that veins deeper in the hand just got bigger to take up the load. So, harmless but disconcerting.
One of the strangest side effects of chemotherapy that happened to me, didn't happen until well into the second set of four cycles. I developed Lhermitte's Sign, also known as the Barber Chair Phenomenon. Again, harmless, but so very strange.
In a sitting position, typically on the edge of the bed, when I tilted my head to look down, there would be a twanging sensation, that I described, on Facebook, like this:
Basically, if I nod my head forward, it sends a jolt down the nerves in the soles of my feet. Apparently not that uncommon in my situation but, now I've noticed it, I can't stop doing it; I look like a nodding dog!
It was, admittedly, quite entertaining.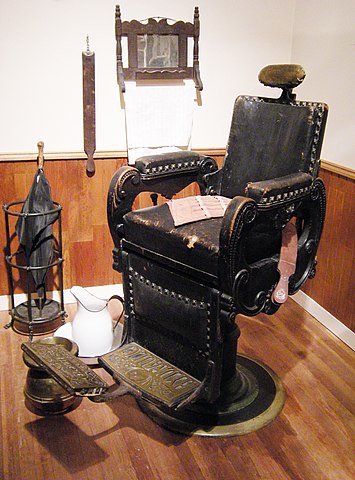 Finally, there was the issue of getting the balance right between the medication induced constipation and the laxative effects of the Laxido. Because I was already pretty well obstructed by the extent of the tumour in my bowel, it was a difficult one to get right. Too little laxido led to abdominal cramps for days. Too much meant spending even longer on the toilet, if that was even possible.
Funnily enough, after the surgeries, and when I had my colostomy bag, this became a lot easier. I always tended to err on the side of constipation when I had the colostomy bag, because nobody wants diarrhea with a stoma. Oh, the tales you've got to look forward to, when I write about this…
Despite all the downsides, there were a couple of positives related to the chemotherapy. Firstly, I've always been something of an insomniac but, while I was taking the chemotherapy, that really wasn't a problem. Dropping off to sleep was a cinch. In fact, during my rest weeks, when the insomnia was back, I occasionally found myself looking forward to getting back on the chemo. It's not much but, as they say; every little helps.
The other positive was that hot chocolate really helped stave off the nausea. This was the perfect excuse to drink gallons of hot chocolate, right up to the moment I noticed my weight ballooning and checked the calories… Not good! The low calorie alternatives, sadly, didn't do anything to ease the queasiness. In hindsight, I should have tried a good quality dark chocolate alternative. This would likely have had the medicinal benefits I was after, in a much smaller serving, thus removing the issue of the calories involved.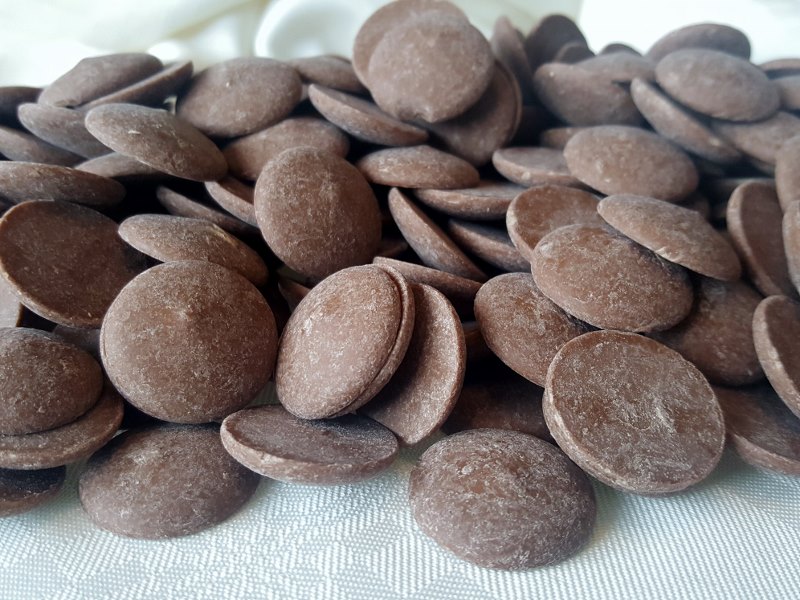 But, by and large, for me, the side effects of chemotherapy were tough. Not as tough as the complications of chemotherapy, which I'll talk about next time, but hard work, nonetheless.
The important thing to remember is that the side effects of chemotherapy vary from person to person. The nausea never actually made me vomit, whereas for some people it can, although there are plenty of medications to combat this.
I was bed-bound for a lot of the time, but a lot of people don't experience this; they're able to function tolerably well. Many people are even able to work through their chemotherapy. Maggie Smith managed to keep filming the Harry Potter films while she was undergoing treatment. But then, Dame Maggie Smith is awesome.
The side effects of chemotherapy vary from person to person, but they get progressively more pronounced as the treatment continues. I was able to shrug off my first round of chemotherapy. But I was hospitalised from complications arising from the side effects, before the treatment finished. It's important to be aware that things got more difficult; that it's a cumulative treatment.
As the idiom goes, hope for the best and prepare for the worst.
Talk to your boss. Contact your mortgage provider. Talk to your bank.  See what benefits you might be entitled to, to help you through the process.
Plan that the side effects from chemotherapy will be tough, and prepare accordingly. That way, if chemotherapy turns out to be easy for you, then you've lost nothing. If it turns out to be tough, you've got it covered.