May half-term. The perfect time to get in a holiday. Get everyone together and head off somewhere interesting. Or exciting. Or new… But; not any more: family holidays in exam season are nothing more than a memory.
Emma is sitting her GCSE finals and she's ruining May half term for everyone. She's only got 8 exams left, how much revision does she really need to do? I mean, come on, last year the passing grade for GSCE maths was 18%, on the higher paper. 18%! Clearly a holiday won't get in the way of that?!
And it's just such a perfect time to get away; late spring/early summer. The weather is hot, without being stupid. The prices of holidays are stupid, without being unbearable. Let's just pack up and go…
Surely she could simply pack her revision and take it with her? That makes sense. A nice, relaxing environment that would allow her to revise at her leisure. Literally. We'd even all be there to test her, if she wanted. This, apparently, was, however, a dumb idea. So, no family holidays in exam season for us.
I even suggested doing her the favour of leaving her behind to revise. That way, I reasoned, there would be no distractions: the perfect environment for revision. But that idea was shot down too. Honestly, there's no pleasing the girl. Which means no part-family holidays in exam season, either.
So, instead of this: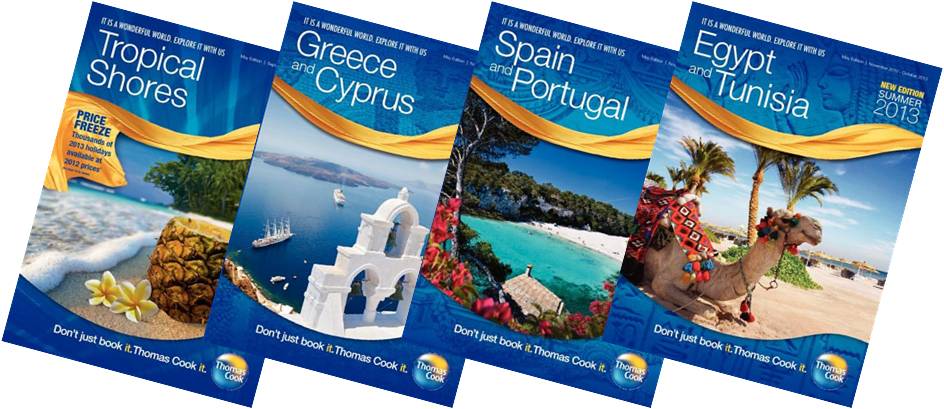 We have this: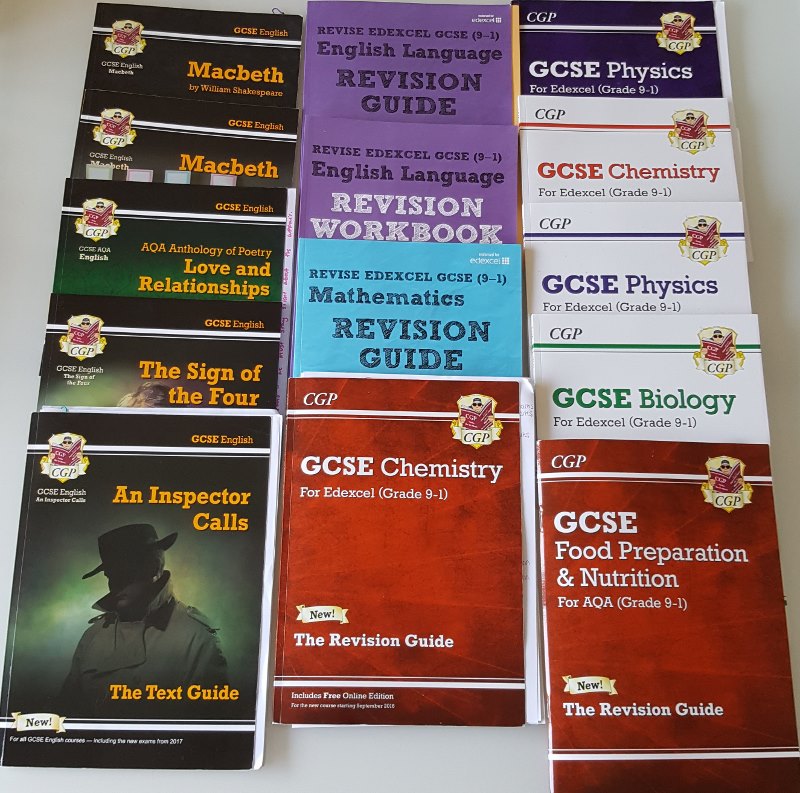 It was at this point that I decided that if she was going to be unreasonable, I was too. We headed off to the hills of South Wales, the Brecon Beacons, with one aim in my mind, to walk her so hard she cried. She wouldn't even do that.
Which meant that, instead of having a repeat of a holiday like this: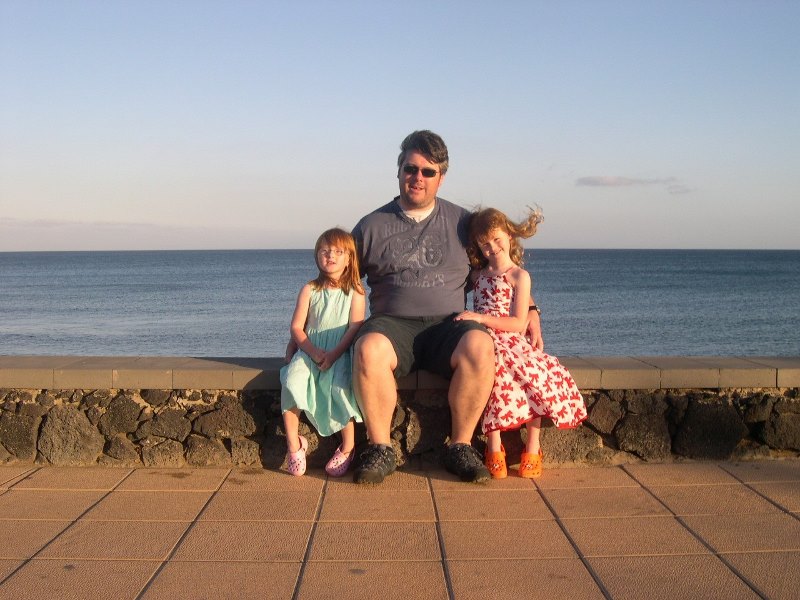 She got this: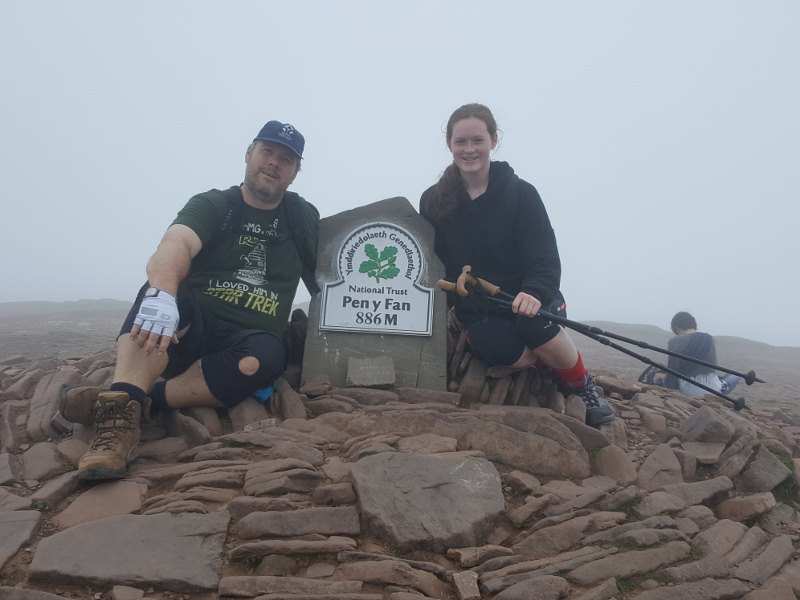 That's right, we spent the whole day, away from her revision and walked up and down hills in Wales. In the clouds. I'm not sorry, and I'd do it again in a heartbeat! In fact, we're heading back up on Sunday…
Yeah, yeah, yeah: poor hard done by daughter of an evil father. I suppose that's what you think? Well, you're right. Usually. But not so much in this case.
It's actually Emma that's making me go up the hills, because she's decided to the National Three Peaks Challenge. And she's decided that I'm doing it with her. And I'm not a well man!
This was me, less than 4 weeks before she dragged me up Pen y Fan: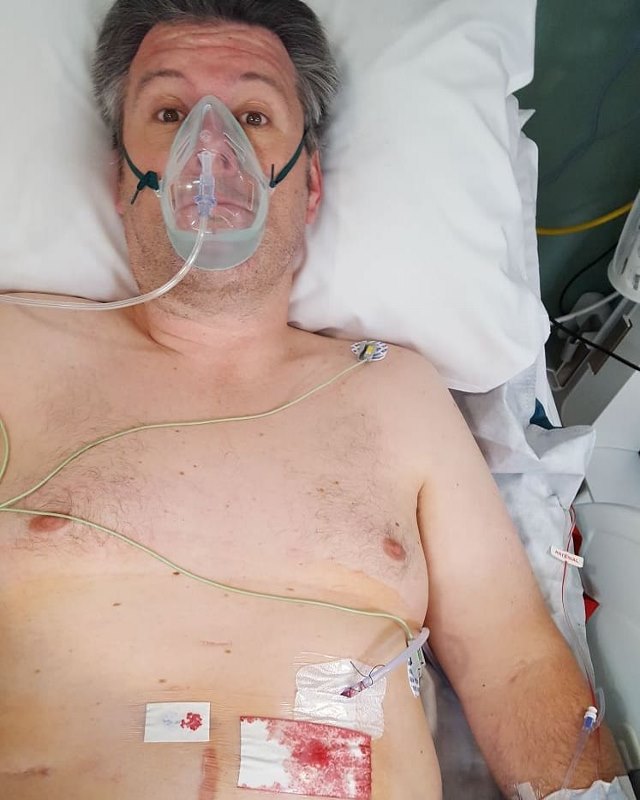 Uh huh! Emma's not looking so hard done by now, is she?!
Not only is she forbidding family holidays in exam season, she's trying to finish me off in the mountains…
But there's method to her madness.
I've spent the last 4 years in and out of the Beacon Centre at Musgrove Park Hospital, dealing with my bowel cancer. Emma has decided that she wants to raise money for the Beacon Centre, to say thank you for looking after me. She's also decided that I should be raising money to say thank you, too.
She's not wrong.
Fortunately, the Beacon Centre has a registered charity attached to it called the Somerset Unit for Radiotherapy Equipment (SURE).
I say, 'fortunately', but as soon as Emma found out, she registered a challenge with the Three Peaks Challenge site:
So it looks like it's official: over the weekend, 29th June to 1st July, we're climbing Ben Nevis, Scafell Pike and Snowdon… in under 24 hours!
Should you wish to donate to this lunacy, there's now a page on the BT MyDonate site:
Julie, you'll notice, has somehow managed to sidestep all this. So much so, she's actually going away for a weekend with her friends, leaving Emma and me to go back to the Brecons for some more training.
To add insult to injury, she made me make a cheesecake for her to take away on her weekend: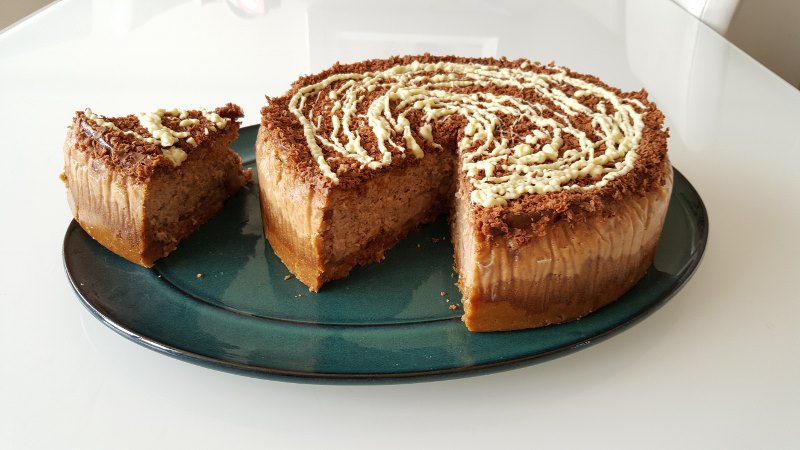 Julie's certainly got the hang of the idea that there are no family holidays in exam season. She's also got the hang of the idea that there's no point in having a house husband, if he can't produce the baked goods. Fortunately, he can. He's just not allowed to eat them.
But it is a bit said about there not being any May half-term family holidays in exam season, because May exam season is here to stay. Next year it'll be Ceri's GSCE finals. The year after will be Emma's A Level finals, and the year after that will be Ceri's A Levels.
After that, the girls will be 18 and 20 and far too old to be spending a week in May with their dear, old mum and dad.
It's the end of an era, really. Still, we had some great times, over the years, during those May half term weeks. It's just that the girls simply won't stop growing up…
But, assuming I survive being hauled all over the mountains, there's always the summer holidays to look forward to. Until they get too old for that too.